Amscot bred, sired, or relatives, at work, show, and play!
French Champion Amscot Jetsetter
Spot the pheasant!
Black Mystery Quite the Sundance Kid, 2 1/2 years old (Amscot Dramatist x Black Mystery Indigo Girl) Looking with nostalgia at his last pheasant taking off this season.
 AMSCOT IMPRESSA BELLE 'Shannon' on grouse, winner of 6 Field Trial Awards
'ET'  Am. Dual Ch. Sun-Yak Spellbound Heaven Scent
Gaflara Maria Callas 7 years old. Icelandic Champion and 16 International Champion´s CC. Her mother was Icelandic Champion Amscot Diva Belle
Amscot Gone With the Wind
Keyajake Shimmer Belle of Amscot
4 Reserve CC's
Black Mystery Prince of Gordon
Black Mystery Peggy-Sue – A Dallas daughter having fun!
Dual Champion Boyers Scarlatti
(Ch. Amscot Dramatist X Ch. Boyers Sedge)
 International and Belgium Ch. Amscot Cheyenne Poacher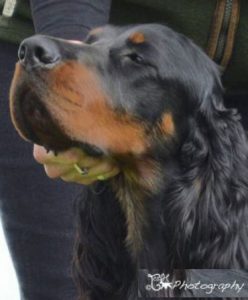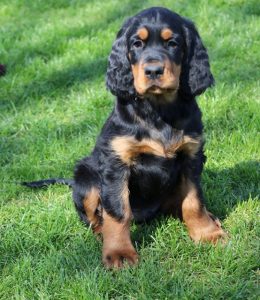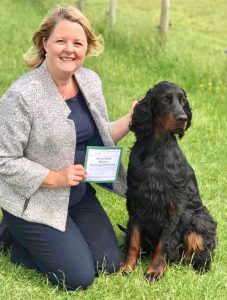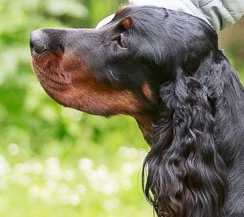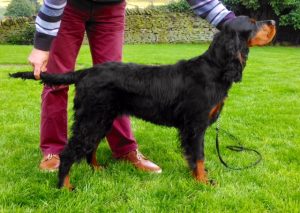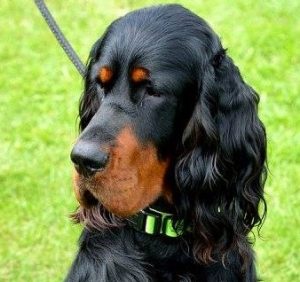 \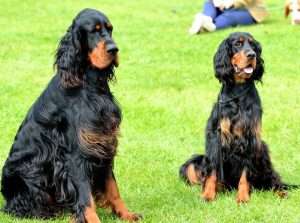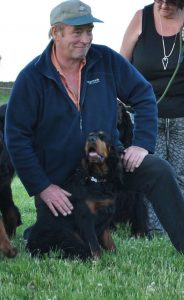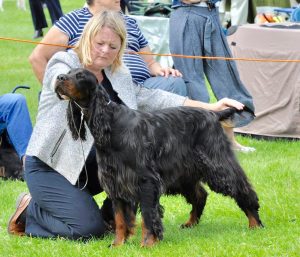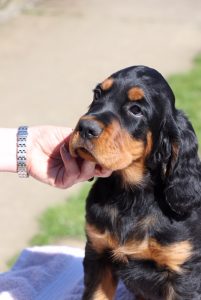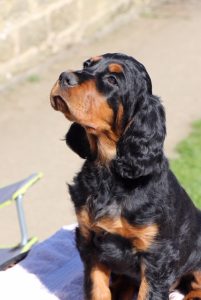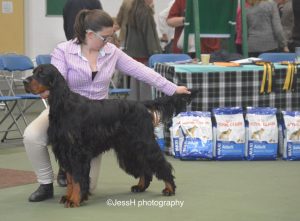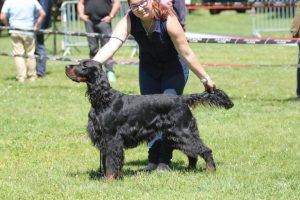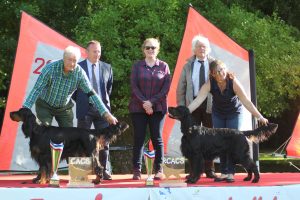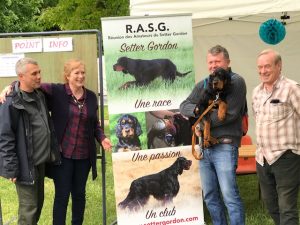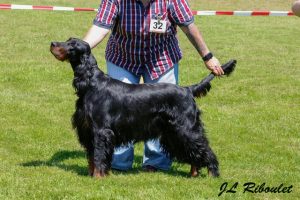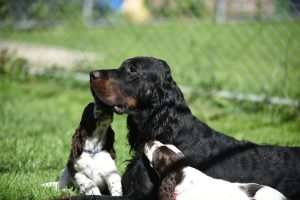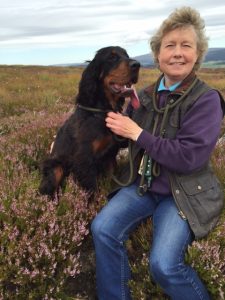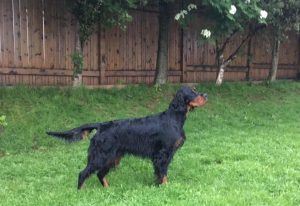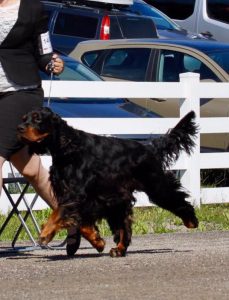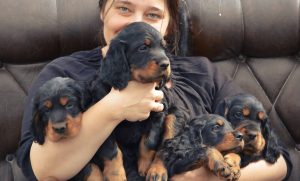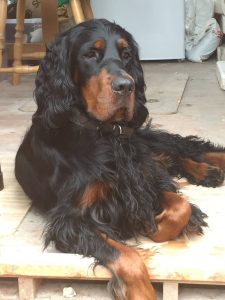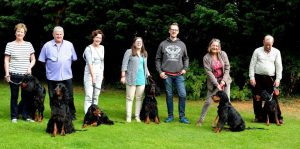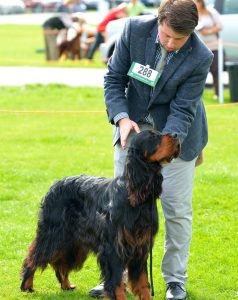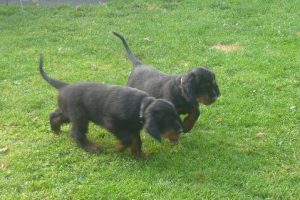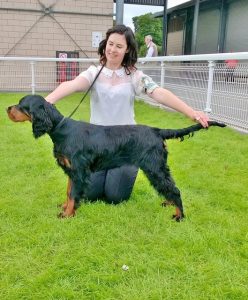 Amscot Love is in the Air Winning Best Puppy at The British Gordon Setter Club Show.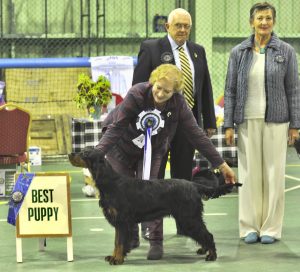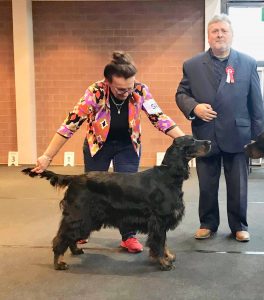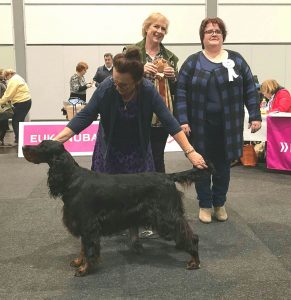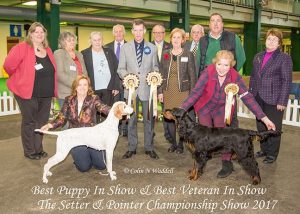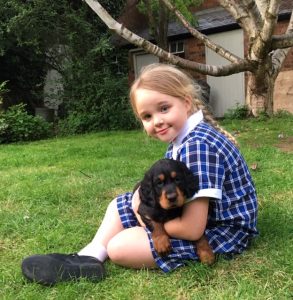 Bella and friend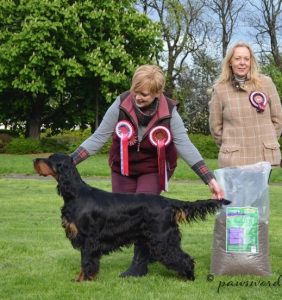 Vegas
Show Champion Amscot Love is in the Air JW WW '18 Best in Show Gordon Setter Club of Scotland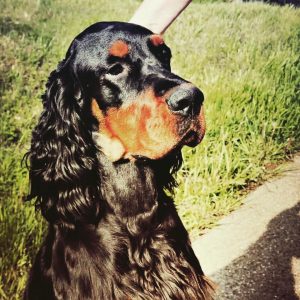 Callum – Amscot Dream Lover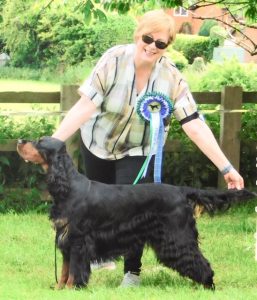 Vegas BIS British Gordon Setter Club Open Show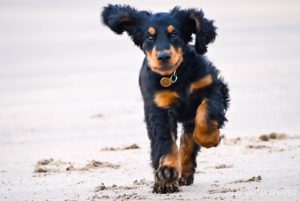 Finn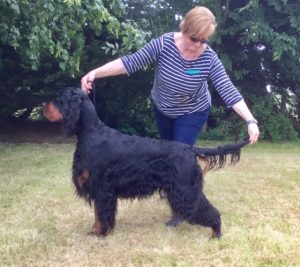 Denver- Amscot Raisin Black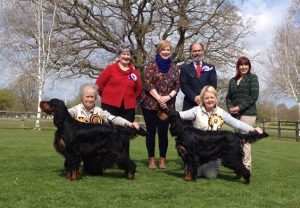 Siena BIS and Vegas Res BIS Gordon Setter Association